It's no secret that Halloween is a great time to bring the whole family together and have some fun. Costumes are one of the best ways to get everyone involved! Halloween 2023 is just around the corner, it falls on Tuesday, October 31 this year.
Like every year it's better to get candy for trick-or-treaters and have your kid's Halloween costume ready in advance, instead of waiting until the last minute. We have created this Halloween costume guide for you so you will be ready on time this year.
In addition we wanted to share some tips of what you should be looking at when buying a costume for your little one.
---
Questions to ask before you order your kids' Halloween costume
1. Ask your kids if they have a favourite or preferred costume this year. You don't want to prepare a costume that your kid won't want to wear.
It will be easier if your LO' is younger than 2 years old- since you will be the one to choose their costume.
2. Do you plan to buy a Halloween costume? Or to make a Halloween costume from scratch.
If you prefer to be creative and DIY a Halloween costume this year – Pinterest is definitely the best place to start your search. Start with our Halloween Board here.
3. Do you plan to spend some time outside with your kids this Halloween for Trick or Treating? If you do, choose a Halloween costume that your kids can wear with long sleeves and will still work fine with a jacket.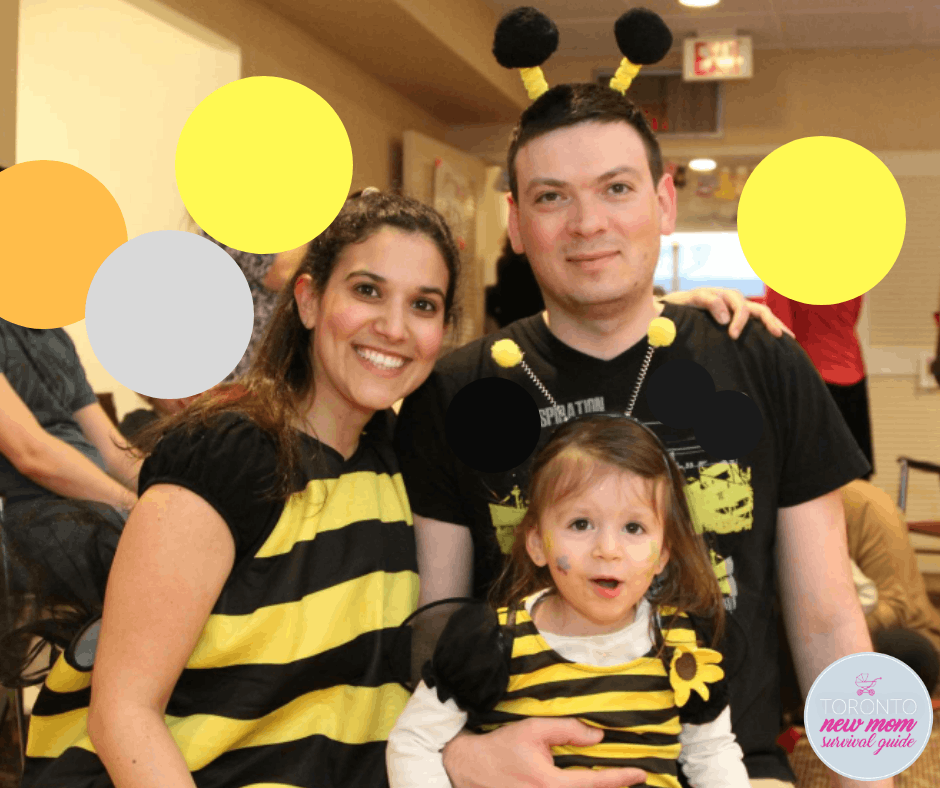 4. If you are planning to order a Halloween costume online, make sure you measure your kid's size and don't go by the age only. Everyone listing should have a size guide to help you choose.
5. What about a Family Halloween costume? It looks great and creates lasting family memories (and some great photos).
---
Halloween Costume Guide – Stores in Toronto and the GTA
1. Walmart
Walmart has Halloween costumes for all ages and a good selection online. Prices range from $15 to $80.
The only issue with Walmart is that they run out of stock pretty fast and they don't restock it. So you need to hurry or you'll miss out on the best costumes.
2. Party City
Party city has Halloween costumes for $40 and up. They have costumes for children and adults alike. They don't have many stores in the city, but if you live nearby, it's worth a visit
3. Value Village
Value Village has an amazing variety of exclusive & licensed brand new Halloween costumes for kids and adults. The price range is $14 to $40. You can also find many second-hand Halloween costumes and a lot of DIY ideas in the store. The cherry on top is that your money will also go toward a good cause.
4. Carters Oshkosh
Very comfy and easy to wear Halloween costumes for Babies and Toddlers are available for only $24.
5. H&M kids
H&M has generic Halloween costumes for Babies up to 4 years old for $30 and up.
---
Halloween Costumes Guide- shop online
Before you order Halloween costumes online, remember to check: Shipping cost, Estimated delivery time + Duties & fees, if you order from a website outside Canada.
1. Amazon Canada
On Amazon, you will find a large variety of Halloween costumes for Kids and Adults. Also, you can find a Halloween costume for every budget. If you have Amazon Prime, it will even be easier for you to order and get your Halloween costume on time.
2. HalloweenCostumes.com
One of the biggest Halloween costume online stores. You can find both kids' Halloween costumes as well as Halloween costumes for couples, Group Halloween costumes, and even a Halloween costume for your pet! This website has the biggest variety of Halloween costumes and accessories.

3. Find Costume
Probably the biggest Halloween costume store out there. They ship worldwide and provide customer support. You will be able to find any Halloween costume you're looking for in this store in almost every size.
---
We wish you and your family a Happy Halloween! As always, you are welcome to leave your comment below or send me a direct message here.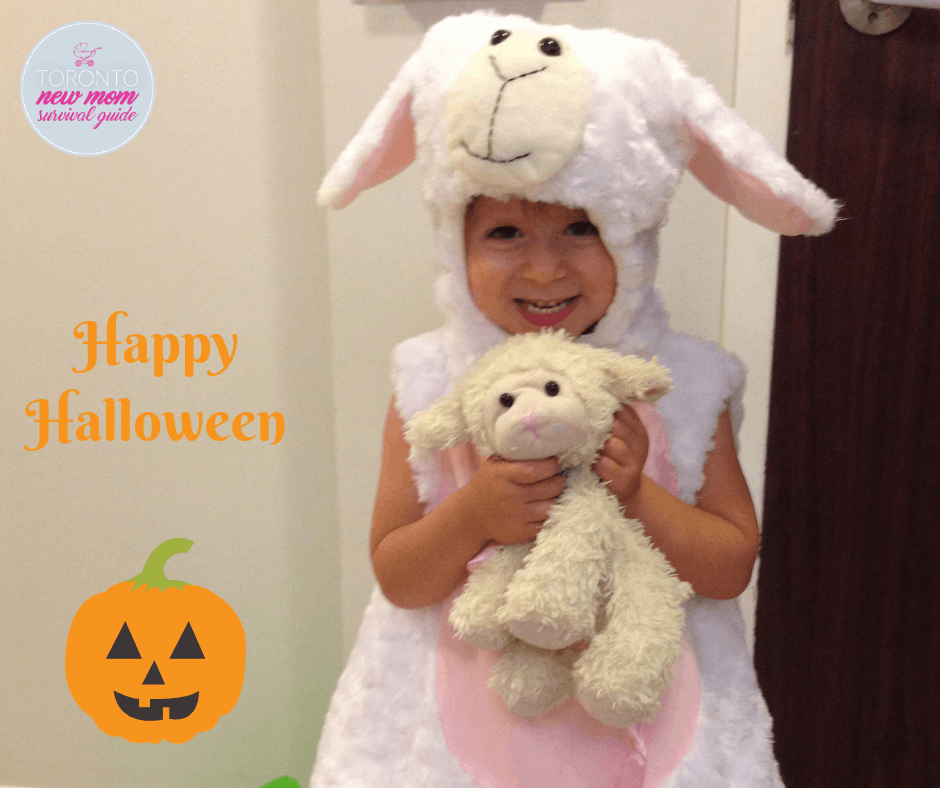 Happy Halloween from Toronto New Mom
---
If you like this post and you would like to read more content like this, please subscribe to our mailing list here
Latest posts by Diel Gerber
(see all)
Facebook Comments