Is free bottle of prenatal vitamins from Amazon sounds good?
Prime Members creating a new Baby Registry receive one free bottle of prenatal vitamins.
No purchase required! Just to create a list! 
Why prenatal vitamins? Prenatal vitamins are specifically designed for pregnant women and those breastfeeding.You can choose the kind you like from 9 available options. The value of this gift is $13 to $33, depend on the brand you choose.
How to Redeem Your Free Prenatal Vitamins From Amazon Canada?
Create a Baby Registry here 
Visit the promotion page and add the promotion code to your account. You will also find a link within your new registry for easy navigation.
Click button to apply the promotion to your account.
Add a bottle of prenatal vitamins from the list on this page, scroll down to see all of your options. You have 9 options to choose from.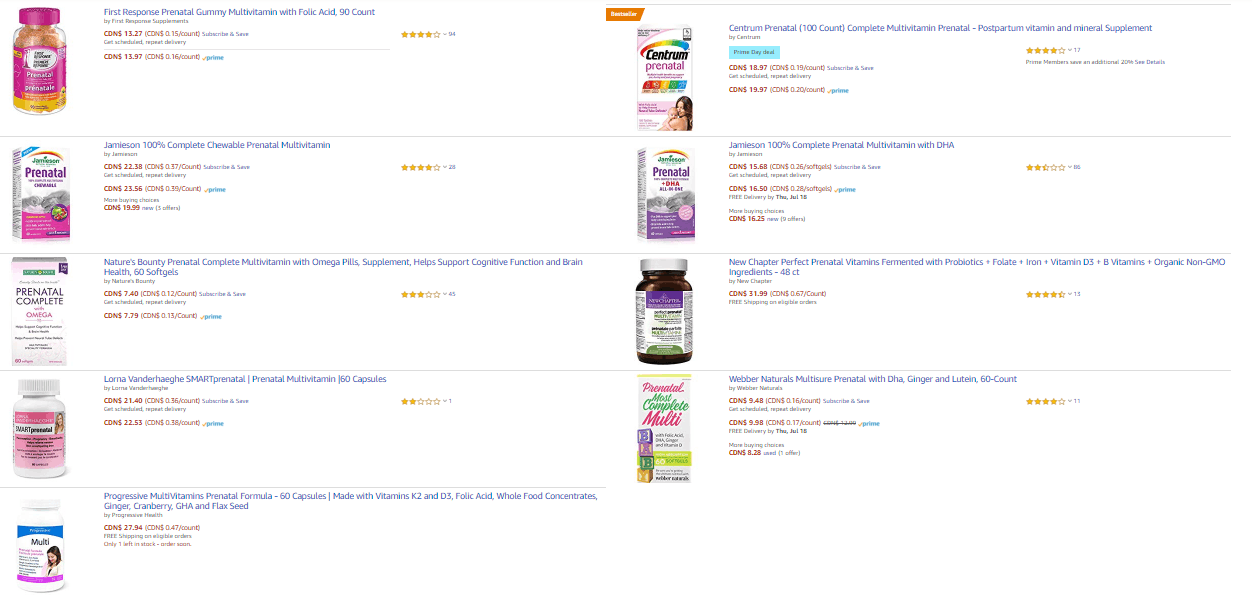 Why Amazon Baby Registry?
Over 200,000 products for your baby.
Prime members receive a 15% completion discount on baby products sold by Amazon.ca.
Universal Registry allows you to add items from any website.
One welcome gift (this is on top of the current promotion for free vitamins)
Easy 45-Day Returns
---
Learn more about Amazon Baby Registry here
---
If you like this post and you would like to read more content like that, please subscribe to my mailing list here
Hi, my name is Diel Gerber and I live in Toronto, Canada with my husband and our two girls. I am the founder behind Toronto New Mom Blog. I love to share my story with new moms and write some helpful blog posts guides.
Latest posts by Diel Gerber (see all)
Facebook Comments