What To Do On Family Day 2019 In Toronto
Family Day 2019 will be celebrated in Canada on Monday, Feb 18, 2019.
If you want a few ideas on how to celebrate Family day weekend, I summarize here all the family-friendly events we have in Toronto and the GTA area.
---
Things To Do for Family Day 2019 In Toronto
It's all about collage! Come dance, play and make art in a day of fun for the whole family. Cut, paste, assemble and embellish in an all-day collage party. The event included in General Admission.
Monday, February 18, 10:30 am – 4 pm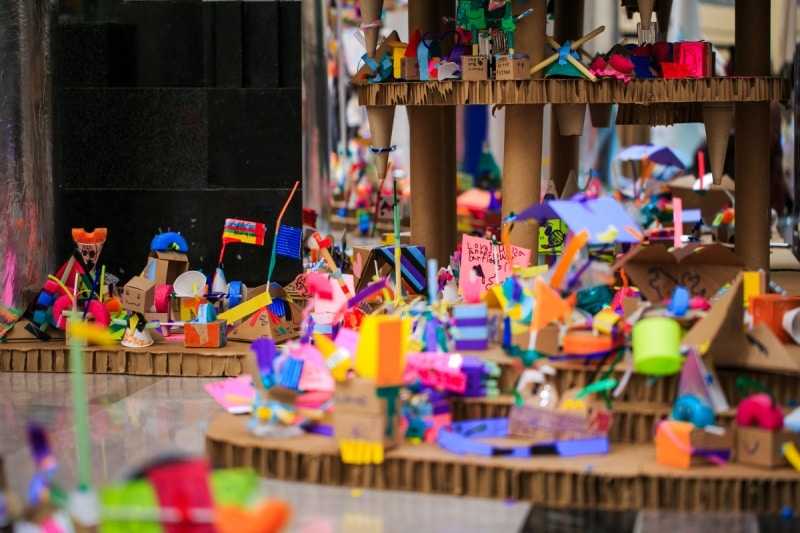 2. Kids Fest Toronto
Kids Fest Toronto features the largest indoor inflatable road show for kids with over 30 inflatable rides and attractions!
Saturday, Feb. 16th to Monday, Feb. 18th, 2019, 10:00am – 6:00pm.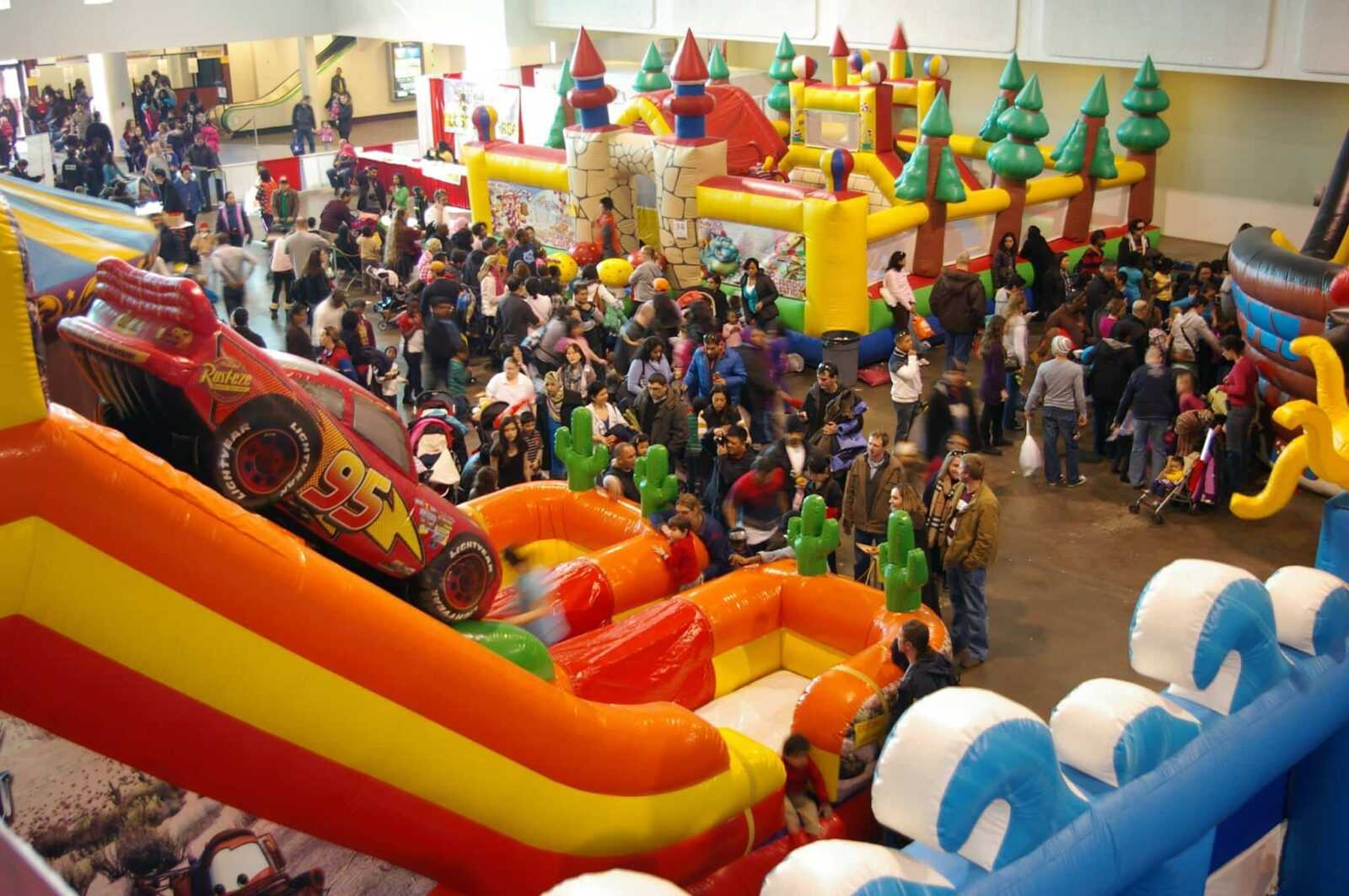 Bring your family out for a variety of sports, activities, bouncy castles, crafts and more on
Monday February 18th from 9:00am-2:00pm
Kidapalooza Family Festival will take place at the Markham Fairgrounds in over 50,000 sq ft of indoor space with some outdoor activities
Saturday, Feb. 16th to Monday, Feb. 18th, 2019, 10:00am – 6:00pm.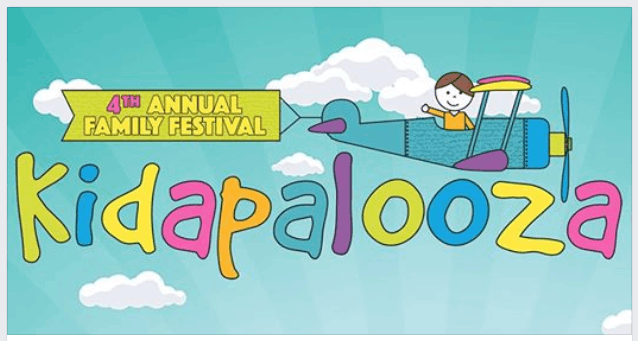 A first-of-its-kind family fun event in winter in North York with food, music, ice-skating, and free giveaways on this Family Day! Admission is free. Come with your family and friends for an afternoon full of treats, music, giveaways and fun!
Monday, February 18, 2019 at 1 PM – 5 PM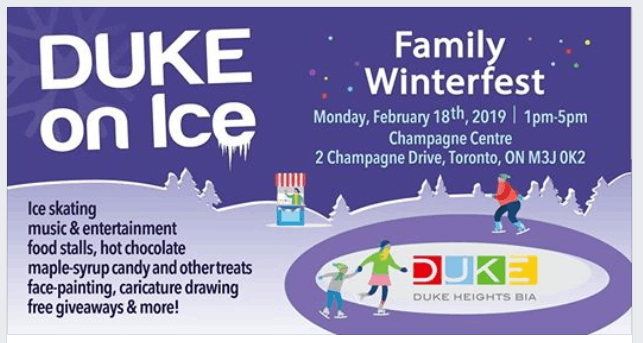 Get the kids out to jump, climb and swing on our awesome gymnastics equipment. All activities will be lead by our trained coaches. Age requirement: 12mths – teens *there will be age appropriate assigned areas
Sunday, February 17, 2019 at 1:30 PM – 3:30 PM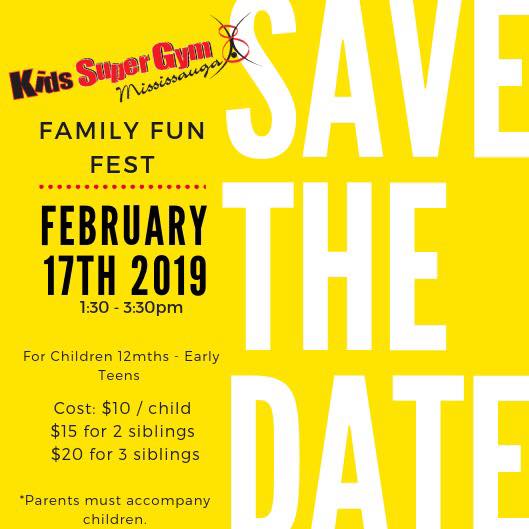 Come chill with us this coming Family Day at Rouge National Urban Park. Get outside and get moving with a full day of winter sports and activities. This free outdoor event is guaranteed to warm you up!
Location: Bob Hunter Memorial Park (7277 14th Avenue, Markham)
Monday, February 18, 2019 at 11 AM – 3 PM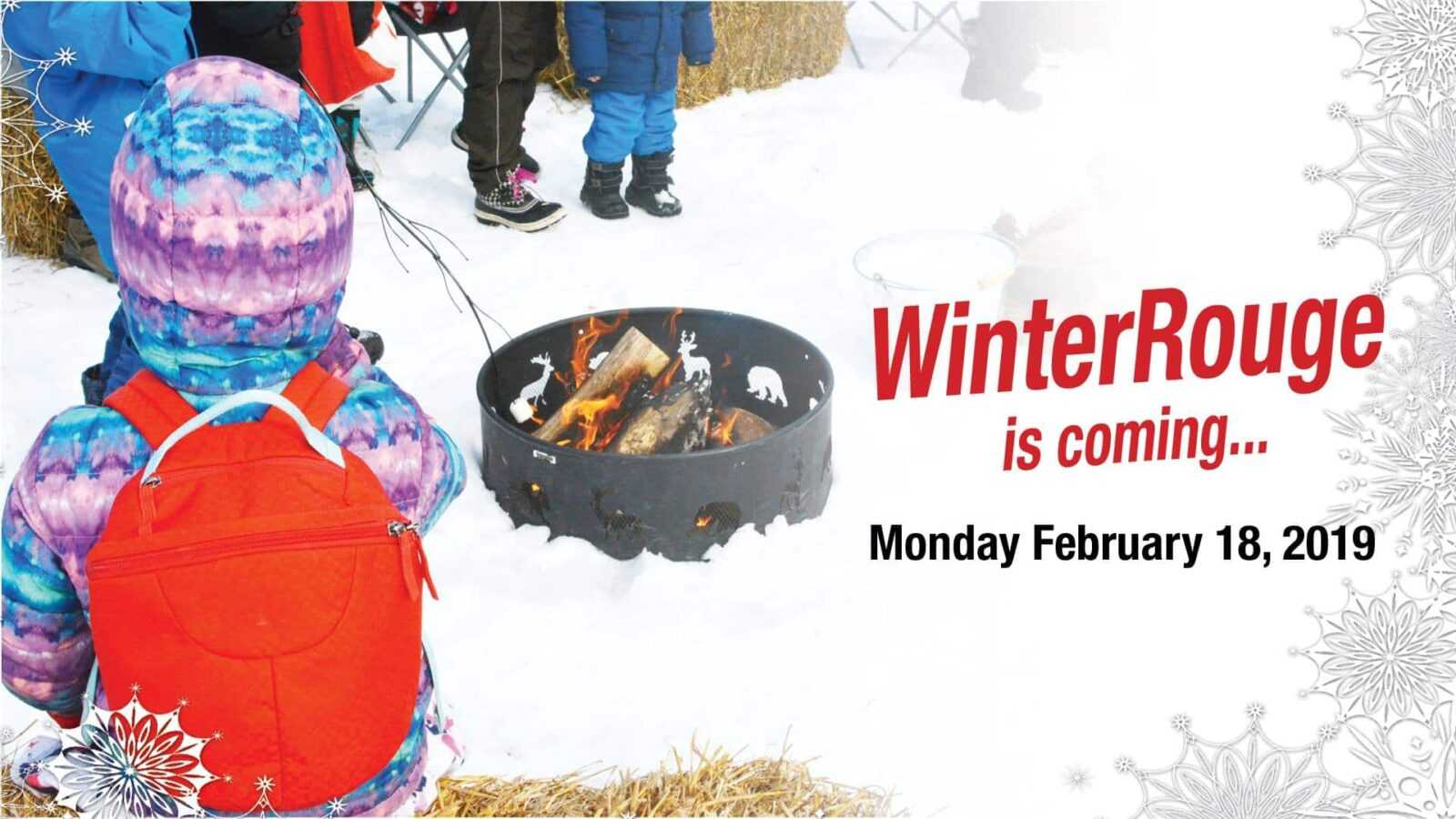 8. Family Winter Fun Day at Fort York
Join us on Family Day for hours of magical fun in an authentic, historical environment!
This year, for the first time, Toronto History Museums and Toronto's First Post Office are also on-site offering a treasure trove of activities for families. ALL FREE.
Get your face painted with artist Lisa Joss, dress up in a period costume and experience interactive pop-up exhibitions, performances and crafts. Sip hot chocolate, devour roasted marshmallows and join an hourly guided tour of the historic fort.
Monday, February 18, 2019 at 10 AM – 9 PM
9. THE MOMMY SOCIAL Family Day Weekend Event
Children and parents can enjoy a fun-filled family day event filled with children's activities such as an interactive bubble show & baby/toddler soft play area!! Meet-and-greets with suprise guests, amazing local vendors and giveways for those who attend!
Sunday, February 17, 2019: 9:30 AM-1:30 PM
The Old Town Hall in Newmarket. FREE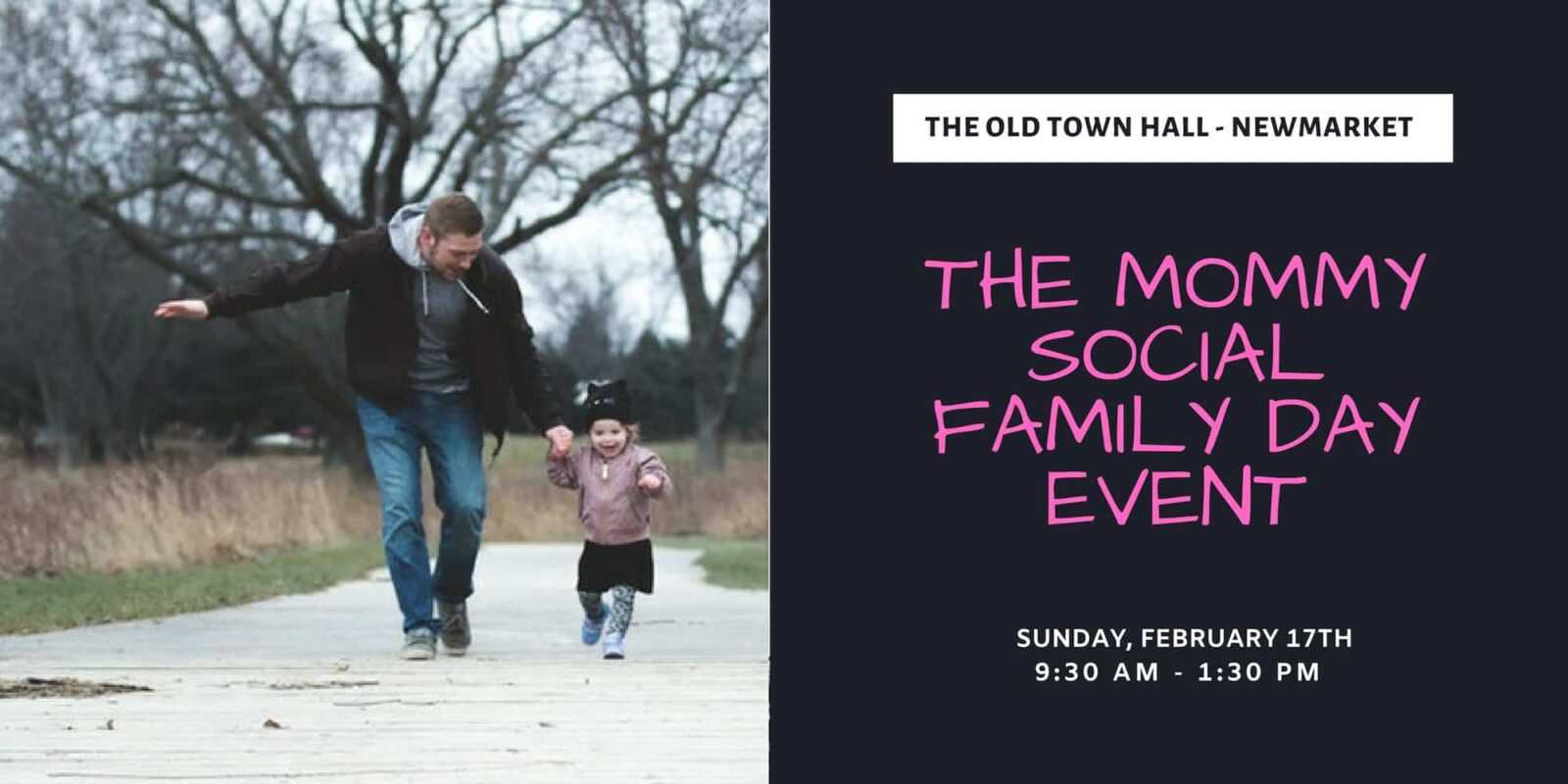 From February 15 – 18, we're offering extended holiday hours to visit the West Island of Ontario Place. Experience our beautiful winter setting and enjoy activities and attractions along the way.
ADMISSION IS FREE! (Please note rental prices and tickets prices will apply to some activities)
Feb 15 at 5 PM – Feb 18 at 10 PM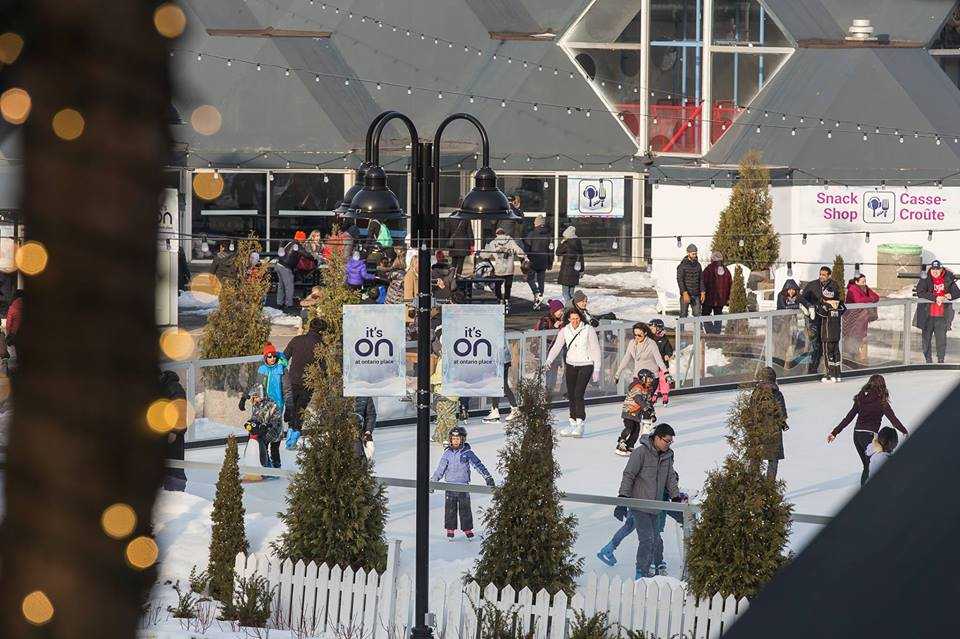 Spend Family Day 2019 with Lightning McQueen at the Canadian Automotive Museum. Crafts, activities, and guided tours will be available throughout the day and are included with admission. This year kids will be able to make their own snowman craft, complete an activity book sponsored by Hagerty Classic Cars, and get their picture taken with Lightning McQueen. Special guest Steve Fisher from Balloons with a Twist will be making balloon animals for visitors between 10am and 3pm.
Monday, February 18, 2019 at 9 AM – 5 PM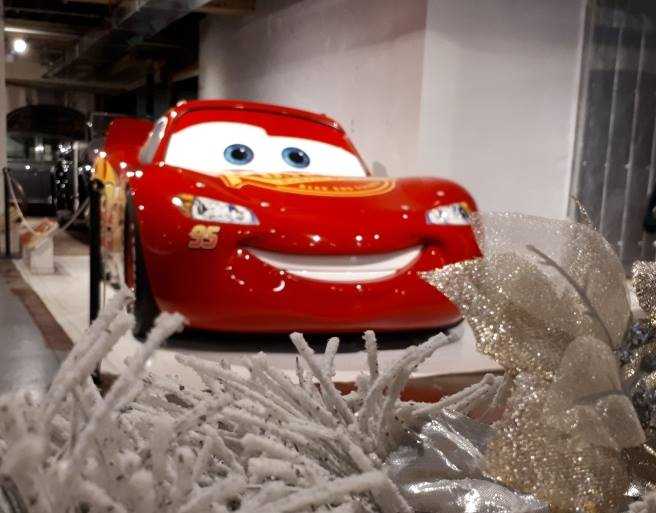 12.  Family Day at the Bata Shoe Museum
Join us a the BSM on Family Day for 'Winter Wonderland' themed arts and crafts as we celebrate this special day, meant to be spent with the ones you love!
Perfect for kids ages 3-12 | Included with museum admission | Drop-in until 4pm.
February 18 @ 10:00 am – 4:00 pm
13.  Family Winter Fun Day at Scarborough Museum
Toronto's East end gets animated this Family Day! Pose for selfies with historic props, play family board games, build a snowman and join an ice cube scavenger hunt. Warm up by the bonfire while you roasted marshmallows and sample hot chocolate, potato soup and fresh bread. Don't forget to check out what the blacksmith is making!
February 18, 2019, 12:00 pm – 4:00 pm
Address: 1007 Brimley Rd, Scarborough, ON M1P 3E8, Canada
---
I will update this page weekly with more Family day 2019 family-friendly events we have in Toronto and the GTA area. Come and visit this page again during Feb 2019
If you like this post and you would like to read more content like that, please subscribe to my mailing list here

Latest posts by Diel Gerber
(see all)
Facebook Comments