How To Save On An Ergobaby Carrier
With over 30 carriers in five different categories, Ergobaby is a leading, premium baby consumer products company. I love all their products and I have personally been using their carrier for 5 years now! I own Ergo Original carrier and the 360 OMNI Cool Air Mesh which I love.
Ergobaby products are a good investment because they can last for a long time and they are designed ergonomically for your baby and you!
However, they can be a bit pricey compared to other products on the market. For this reason, I have decided to share with you my best tips for saving money on Ergobaby carriers.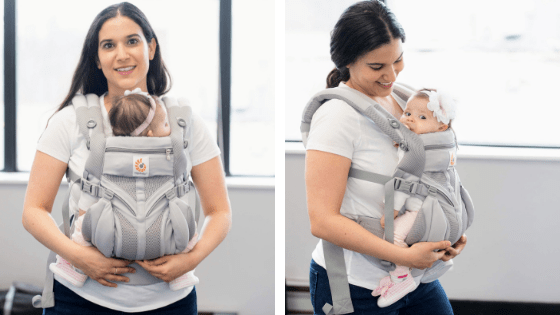 ---
Best Saving Tips for Ergobaby Carriers
#1: Save 30% off when you bundle up
Ergobaby bundle promotion will give you 30% off your cart when you bundle up a few items. It is by far the best discount you will find out there for Ergobaby products. For the price of 1 carrier, you get 4 Ergobaby items. Here is how it works:
Omni 360 Baby Carrier- $180

Teething Pad- $25

Swaddle- $25

Baby Sleeping Bag- $30
Total: $260
Total after 30% off $182 – Same price as the carrier! But you get 3 extra items valued $80 for FREE. (Prices are in USD)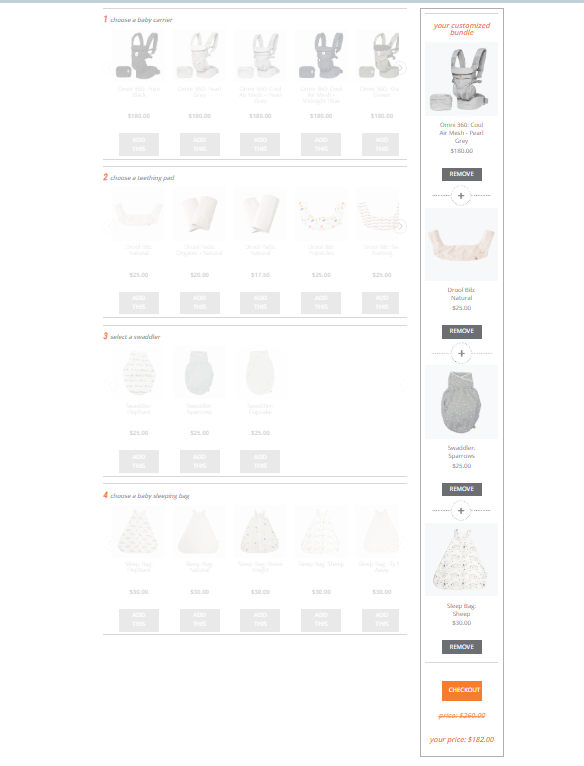 #2: Check Ergobaby Sale items
The Ergobaby online store offers a special discount on specific colours and models. Some items can be up to 30% off in the US (and up to 50% in Canada). Sales items are frequently changed and are sold pretty fast. Make sure to visit the Ergobaby Sale section from time to time to find your Ergobaby at a special price.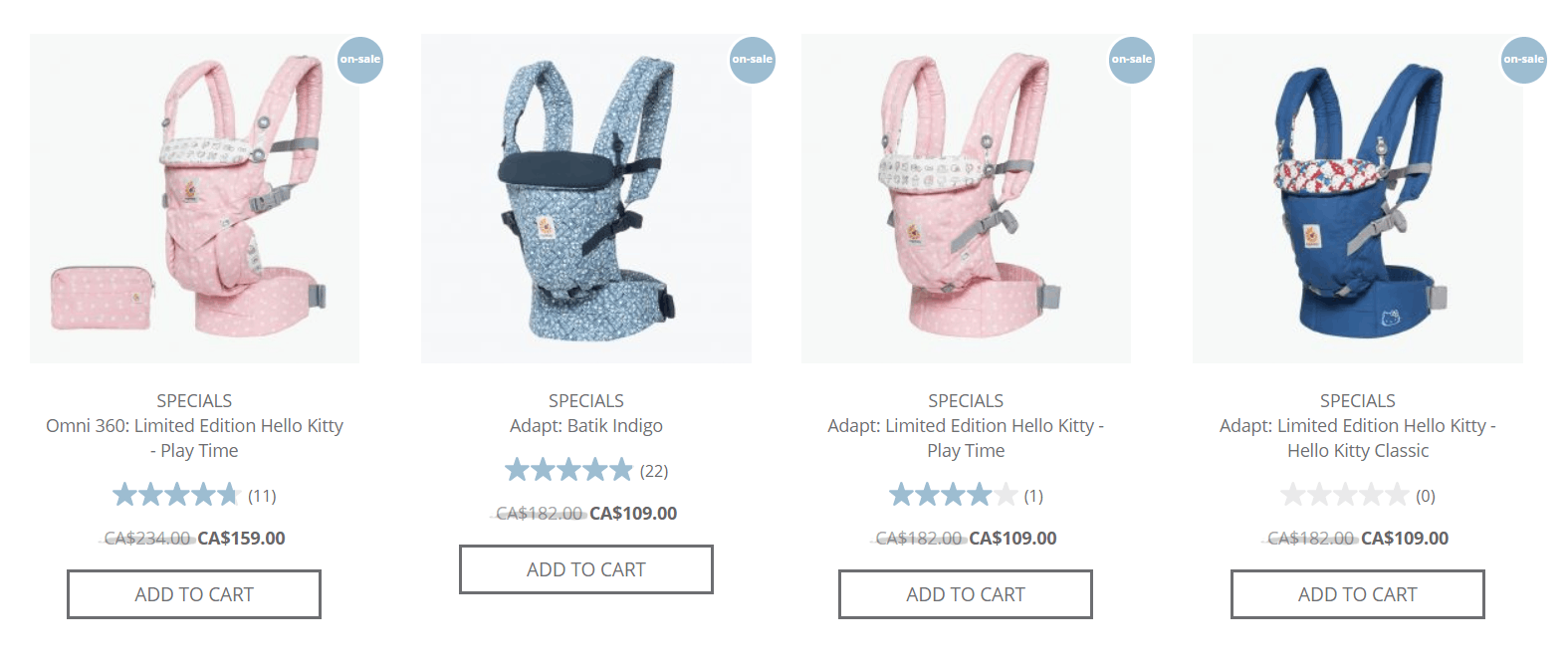 #3: Use Coupon Code for 10% off
This coupon code will work for any full price Ergobaby item in your cart at Ergobaby Store.
CODE: jo8KbuYBBM
Expires : December 31, 2019.
Make sure to use this code before you checkout.
#4: Get 10% off when you sign up for Ergobaby newsletter
When you visit the Ergobaby store, a pop-up will show up on your screen. When you sign up to Ergobaby newsletter a coupon code for 10% off will be sent to your email. Here is what it looks like: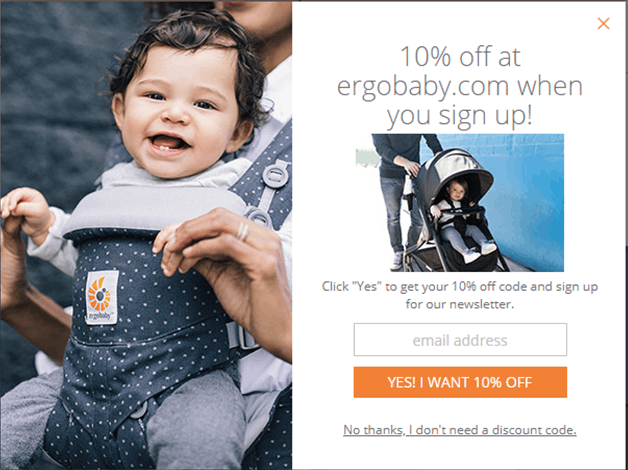 #5: Get $30 Ergobaby Giftcard when you join Pampers Club
When you join the Pampers Rewards club, you get a $30 Gift card to Ergobaby store. You can purchase any Ergobaby item with this credit. It is free to join the Pampers club, you just need to download their app.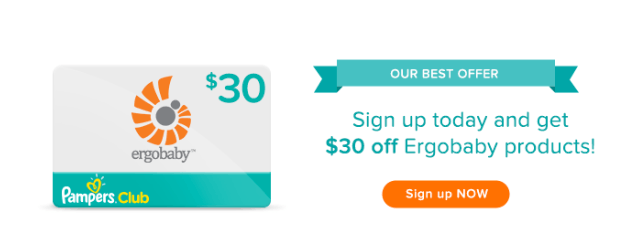 ---
Extra Tip: Get 10-15% off with Amazon Baby Registry
When you create a Baby Registry List with Amazon, you get 10-15% off all your baby registry items.
Learn how to create your Amazon Baby Registry List.
Click here to add your Ergobaby carrier to your Amazon registry list.
From time to time Amazon will offer some great deals on specific models and colours.
Ergobaby at a bargain price? It's fake!
There are FAKE Ergobaby products and potentially dangerous reflections of Ergobaby Carriers on the market. Be aware of that. Make sure you buy the original product!
Ergobaby Carriers are being offered for sale on websites posing as Ergobaby and on eBay. Here is a good blog post on how to spot a fake Ergobaby carrier.
How To Spot a Fake Ergo Baby Carrier
If you like this post and you would like to read more content like that, please subscribe to my mailing list here
Related Post:
---
Latest posts by Diel Gerber
(see all)
Facebook Comments