10 Best Tips for Visiting Canada's Wonderland
Summer in Canada is short but it's all about fun. One of the best-known attractions in Toronto and the Greater Toronto Area is Canada's Wonderland.
Canada's Wonderland was opened in 1981 and it is the first major theme park in Canada. It is also the most visited seasonal amusement park in North America! Canada's Wonderland is open daily from May to September with weekend openings in late April, October and early November.
If you're planning a visit to Canada's Wonderland with your kids this summer, read my best mommy tips here and be ready to rock your visit!
---
10 Best Mommy Tips for
Visiting Canada's Wonderland with kids
#1 Buy your tickets online
To save some time at the entrance, buy your tickets online at Canada's Wonderland Website. You will save time and money when you buy online, as online tickets come with discounts that can save you a few dollars per ticket.
#2 Plan your rides
Before arriving at the park, check Canada's Wonderland's website for the height and age requirements for all rides. Make a list of all the rides you want to go on. Then when you're at the park, follow your plan.
#3 Come early to beat the traffic jam
Every morning during the summer, there is a traffic jam that makes it hard to get into the parking lot. In order to beat the traffic jam, come as early as possible. The park opens at 10 am, but the parking lot opens a bit earlier.
#4 Bring a stroller
The park is huge and lots of walking is needed to get from area to area or even from the gate to the kid's area. Bring a stroller, wagon, or "push and ride" tricycle for your kids. You can also rent a stroller that will fit one or two kids at the gate.
#5 Pack (a lot of) food
Bring your own food, picnic bag and even a cooler when you visit the park. Bring sandwiches, lunches, and enough snacks for the entire day. There are many fast food restaurants around the park, but during peak season, the lines are long as well. I found online that Canada's Wonderland has a "No outside food" policy, and if you would like to eat your lunch, you can use the outside picnic area. However, during my visits to the park, I always brought with me food for my kids with no issue.
#6 Be smart in the sun
During your visit to Canada's Wonderland, you will walk for long distances in the sun. Make sure to bring a hat with you, as well as sunscreen and sunglasses for you and your kids.
#7 Pack swimsuit and a towel
In Canada's Wonderland, there is a water park with a splash pad, waves pools, and water slides. It is quite a challenge to try and do both parks on the same day with kids. However, if it's getting very warm you can skip the rides and cool yourself at the pool.
#8 Bring your own water bottle
Around the park, there are many cold water fountains. Bring your own bottle and you can have cold water all day long.
#9 Go to the Snoopy Zone
Snoopy Zone is the best area for kids under 5 years old. Even if they don't go on any rides there are many fun things to do there. The lines in this area are shorter than they look as all the kids stand in line with their parents but ride alone.
#10 Visiting with a baby?
Around the park, you will find many washrooms with a changing table.
There is also a nursing room for breastfeeding moms located next to the theatre.
---
This is all of the tips I have, I hope you enjoy your visit.
If you have any other tips you can share with us, add your comment below 😘
---
Related Blog Posts:
Best Summer Spots In Toronto
Summer Mom & Baby Activities Toronto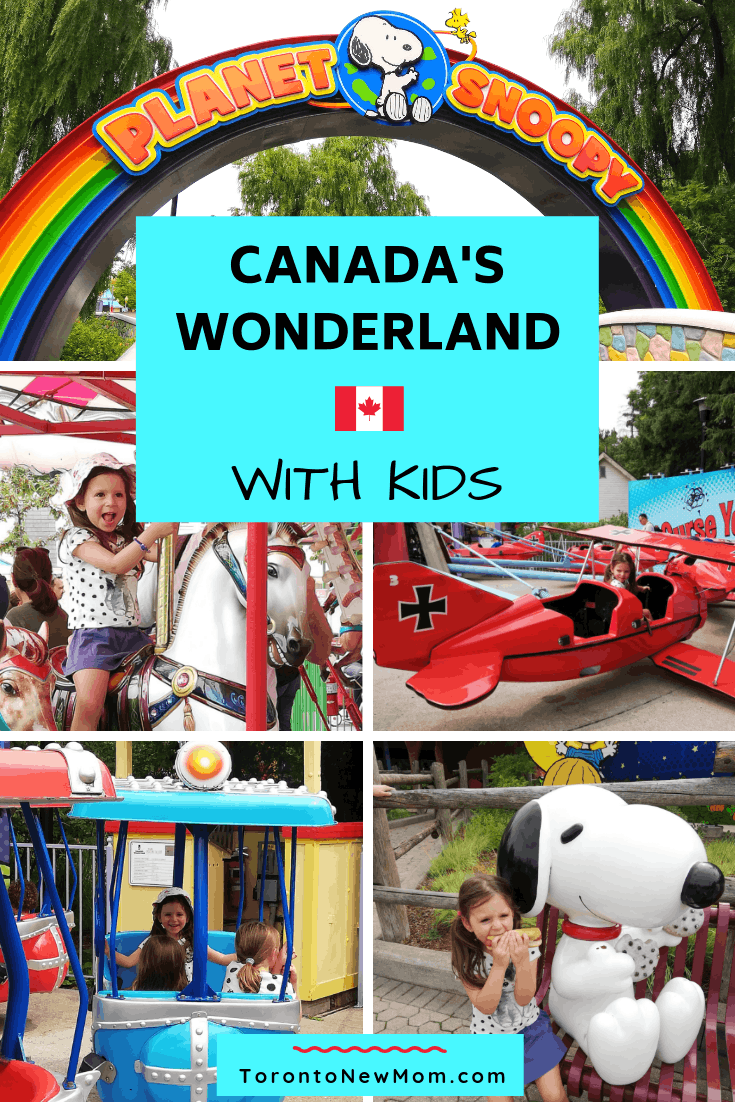 ---
If you like this post and you would like to read more content like that, please subscribe to my mailing list here
Latest posts by Diel Gerber
(see all)
Facebook Comments