How to Change Jobs During Maternity Leave
Wanting to change jobs during maternity leave? You're not alone. Between the crash course in sleep and milk consumption after your baby's arrival, in truth, many women also wonder about their future careers. Whether you want to make a change for logistical or existential reasons, you can absolutely navigate a job change during this time.
Maternity leave offers an altered pace and distance from your regular job and both can really help in re-evaluating your career goals. Here are eight tips to make it happen:
1. Know what you want
If you're like most of us, the transition to motherhood has been life-altering to say the least. With that growth spurt in your own maturity behind you, it is time to get crystal clear on what you actually want in your work and life.
Invest the time and energy necessary to define the kind of work you want to do, the kind of people you want to do it with and the kind of company you want to be part of. Think about what you want to put into work and what you want to get out of it (the developmental and financial benefits, and so on).
If you are looking for a job in Toronto, Jooble will be a great place to start your job serah.
2. Timing matters
Now that you know what you want, know that companies want to fill jobs as soon as possible. Actual timeline from applying to your first day varies widely, but my advice is to start applying for jobs when you're three months out from your target start date.
If you submit applications earlier, there's a good chance they'll want you starting earlier. And feeling pressured to leave your baby before you're ready is an emotional and logistical strain.
3. Be proactive and strategic
Before the three month mark, there's plenty you can do to get ready:
Research your field (podcasts are hands-free and babies usually don't mind) so you have lots of interesting things to talk about during interviews.

Warm up your network with low pressure, baby-friendly coffee dates or weekend play-dates with colleagues who also have young kids.

Expand your network by reaching out to companies that interest you to inquire about future opportunities.

Create a killer LinkedIn profile, resume and cover letter that you can easily customize when you're ready to hit "apply".
4. Organically expand your network
I'm not suggesting you start attending evening industry events (although, if you're up for that, kudos sister!). I'm saying let your network expand organically. Opportunities abound.
All the new mothers you're meeting, all the neighbours you now run into, the casual chats you're having about your tiny person's sleep habits, all of those women (and men) you're talking to had pre-baby lives, and they have future goals, too. Allow the conversation to turn to work, and you'll be amazed at the connections you uncover.
5. In interviews, lead with professional you
Many people wonder if they should (or must) disclose that they're on maternity leave during interviews. It's a personal choice, but if you follow my three-month timing advice, you shouldn't have to. And depending on your field and the person interviewing you, I would lean toward not mentioning your little bean during interviews.
This is not because of unconscious bias (although that's real) or legit discrimination (also a thing), but because in any recruiting situation, you want to come in strong as Professional You. Professional You doesn't mean fake or stiff, it just means being crystal clear on what you bring to the table and articulating it well.
So… is your mom-self a secret?
No! And let's just take a moment and acknowledge that having a baby – especially for the first time – is HUGE. The impact of that little bundle on your life cannot be overstated. So, while not mentioning your baby during your interviews might feel like keeping a big secret (because your baby is your world right now), the truth is, this conversation has a goal. Your potential employer wants to learn about Professional You.
6. Resign on leave with grace
You're all over lining up your next job, but what about leaving the one you have? Leaving on leave presents some unique challenges, like saying goodbye, or accessing certain documents (personal or otherwise) on your company laptop which is sitting in storage awaiting your return.
First, if you're moving on to a new job you're excited about and that fits with your vision for your life, all your resignation details are manageable.

Second, if you're reading this and you're pre-leave, set yourself up by cleaning up your personal documents, saving what you need and taking screen-shots of any internal information on leaving the company.

And third, when the time comes, work with your manager to understand the process and follow it the best you can.
7. Say goodbye
Ideally, you've kept a few lines open during your leave, with your manager and trusted colleagues. When it's time to say goodbye, there are no rules, only what feels good to you.
I encourage you to navigate your exit exactly the way you would if you were actively working. You can visit, or send an update with pictures to be shared at the next team meeting, or even attend the meeting to let everyone know you've made the decision to leave. Have the conversations you want to have (phone, show up, coffee, whatever), thank the people you want to thank, and add your colleagues on LinkedIn or wherever you like to keep in touch.
8. You are worthy!
It's normal to feel different after you have your baby. You might be having trouble even locating Professional You, let alone showing up as that person. Don't rush it, and remember this: all of your accomplishments still stand, even when you haven't showered or changed in five days due to the reality of life with a baby. You are worthy of all the opportunities. Rest, recharge, get clear, and then go after whatever you want in work and life!
---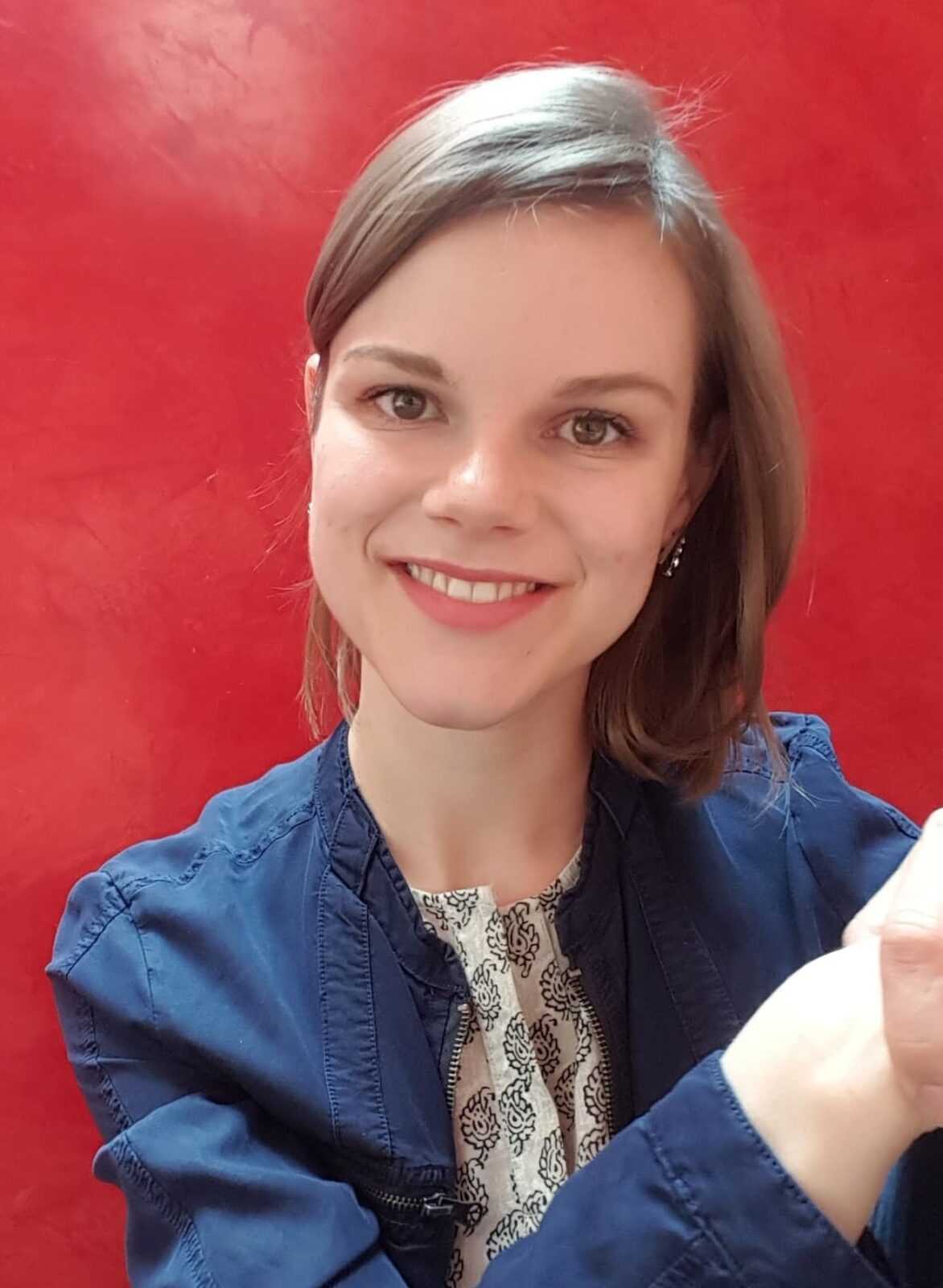 Allison Lockett is a career coach in Toronto. With a background in business, human resources, mindful movement and creative arts, Allison guides clients into self-awareness and empowers them with new skills and resources to pursue careers and lives they love. Learn more and book a free coaching intro call at www.allisonlockett.com. IG: @allison_lockett
---
Latest posts by Toronto New Mom Team
(see all)
Facebook Comments